Fromm's range of battery powered strapping equipment provides the right tool and strapping for every application.
Plastic strapping is available in widths from 9mm to 32mm. The new battery strapping tools P328, P329 and P331
are available in two different versions: with one button or two buttons. Tools with one button are designed for automatic use. The new tool models are also equipped with brushless motors. This ensures a longer lifespan of the tools and reduced maintenance costs.
Innovations in P328, P329, P331:
Tension force and sealing time can be easily adjusted

Brushless motors with heat control for a longer lifespan with less maintenance

Tools available in semi-automatic and automatic version – for more efficient work

Improved base plates and guides – easy removing of the tool after the strap cycle
Optional accessories like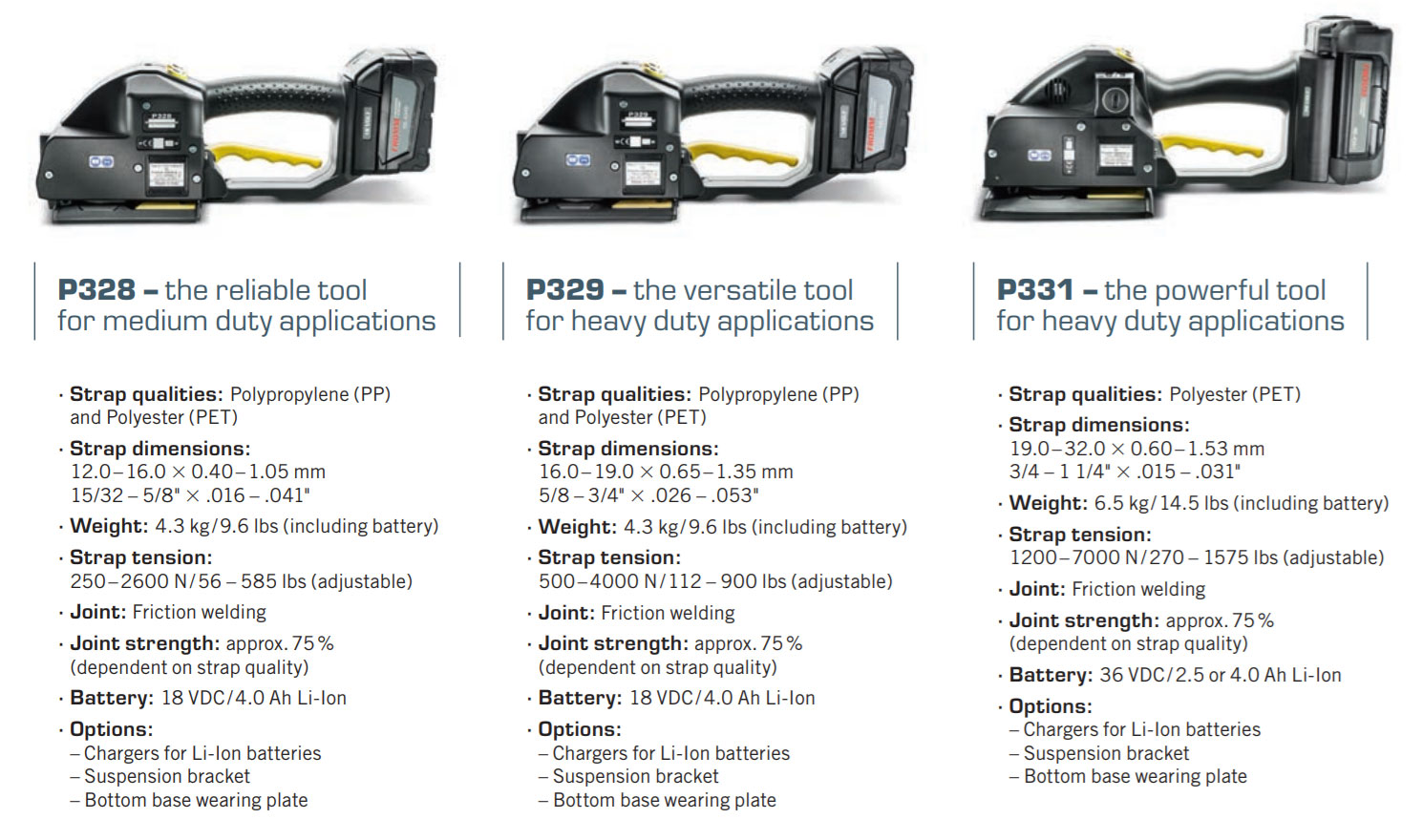 Recent Posts
Fromm's range of battery powered strapping equipment provides the right tool and strapping for …

We wanted to let you know that there will be a price increase on a multitude of products to be put i …

We are seeing unprecedented increases in the polypropylene resin market. We wanted to let you k …